Melissa in this month's Remaja magazine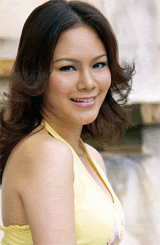 566 - Number of searches for 'Melissa' directed to this site.
Whenever the Mel-count goes up, it must mean that there's a feature of her in a newspaper or magazine, most probably in a photoshoot.
Anyway, if anybody wants to know, she is in this month's issue of
Remaja
magazine (and on the cover as well). The article headline proudly proclaims,
"Melissa gemar membaca & melancong"
. Good thing they pointed that out, otherwise I would have never been drawn to reading the whole article.