The Big Trip is what I call my (mostly) overland journey from Malaysia to England. It was intended to be a journey of adventure and discovery and, as always, it's the unexpected that teach you the most. Below are the list of notes I put online as I travelled across Asia and Europe.
The trip began on 3 April 2003 from KL Sentral railway station and ended on 6 July 2003 when I flew back into Kuala Lumpur International Airport. I travelled through 18 countries covering a distance of approximately 13,000 kilometers. I saw the temples of Angkor, the palaces of Sanssouci and the spires of Oxford. I slept in youth hostels, people's homes and a Mongolian gir. I sampled kebabs in at least five different countries. I experienced 40-degree heat, all-day rains and snow. I had a 14-hour ferry ride, a 32-hour bus ride and a four-day train journey. I took more than 2300 pictures and posted more than 40,000 words online as I travelled. I used at least five different languages (although the listeners would think that 'using' would be a generous description). I was propositioned with ganja and girls, got pickpocketed and slipped down a mountain.
In short, I had a great time.
General Info
The technology on this trip
The cost of SARS (6 May 2003)
It's a SARious Thing
Walking the Walk (30 May 2003)
When they say "travel for free" they don't mean you travel for free (4 June 2003)
Travelling Blues (6 June 2003)

Travel Notes
Malaysia
3 April 2003: Sleeping on Malaysian trains
4 April 2003: On train somewhere between Alor Setar and the border

Thailand
Hatyai
(pictures)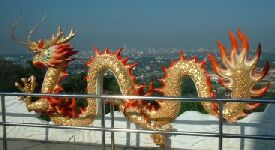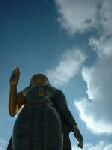 4 April 2003: The Klintiendharm Foundation
4 April 2003: Went for a Thai Steam Bath
5 April 2003: A traditional Thai massage
5 April 2003: Thai food
7 Aprill 2003: Me? Teach an English class?
9 April 2003: Hatyai Q&A

Hatyai-Bangkok
9 April 2003: Thai railways

Bangkok
(pictures)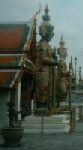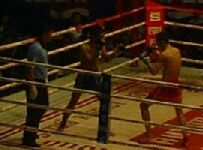 10 April 2003: Terror on a Tuk-Tuk
10 April 2003: We'll cross the road when we get to it...
10 April 2003: The Grand Palace
11 April 2003: Elephant riding on the river kwai
12 April 2003: The khlongs of Bangkok
12 April 2003: Chatuchak market
14 April 2003: Thai cinemas: Chicago review
14 April 2003: Muay Thai
14 April 2003: Songkran
Bangkok Q&A

Bangkok - Siem Reap
15 April 2003: How not to travel from Bangkok to Siem Reap

Cambodia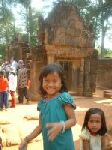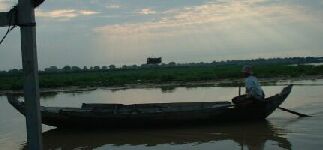 Siem Reap
(pictures1)
(pictures2)
18 April 2003: Man, it's hot here!
18 April 2003: The temples of Angkor
19 April 2003: Angkorland

Phnom Penh
(pictures)
20 April 2003: You should try the nasi lemak in Phnom Penh...

Phnom Penh - Ho Chi Minh
22 April 2003: On the road to Ho Chi Minh

Vietnam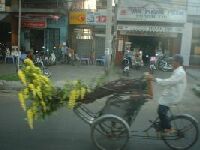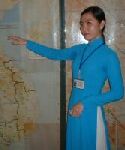 Ho Chi Minh
(pictures)
24 April 2003: A change of plans
24 April 2003: The War Remanants Museum
24 April 2003: Saigon Street decor: Traffic lights and zebra crossings

Ho Chi Minh - Hue
26 April 2003: Bussing about
26 April 2003: A pretty pit stop
27 April 2003: Not bad for a 32-hour bus ride

Hue
(pictures 1)
(pictures 2)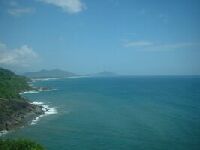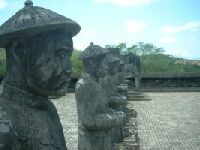 28 April 2003: You can be too friendly
28 April 2003: The Palaces, Temples and Mausoleums of Hue

Hue - Ho Chi Minh
29 April 2003: Rail travel in Vietnam

Ho Chi Minh
(pictures)
29 April 2003: Vietnamese food
2 May 2003: Eight hours to kill in Saigon
2 May 2003: Ao Dai Blues
2 May 2003: Cheap Saigon hotel rooms - Enemy at the Gates review
2 May 2003: Floating Down the Mekong
2 May 2003: Visas make things easier
2 May 2003: A stitch in time...

Korea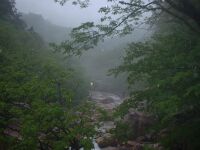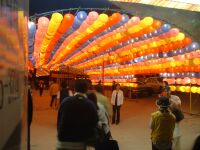 Incheon-Seoul
3 May 2003: First impressions

Seoul
(pictures)
4 May 2003: Walking around Seoul
6 May 2003: Internet Interstate Highways
6 May 2003: Korea's Golden Oldies

Sereoksan National Park
(pictures)
7 May 2003: The view's meant to be pretty good from the top
7 May 2003: What goes up...
8 May 2003: The luck of it all

Seoul
(pictures 1)
(pictures 2)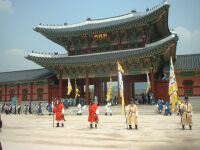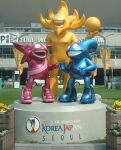 8 May 2003: Korean food
9 May 2003: X-Men 2
9 May 2003: Yongsan Electronics Arcade
10 May 2003: Seoul World Cup Stadium


Mongolia
(pictures)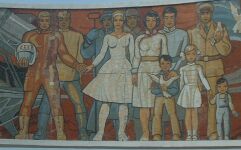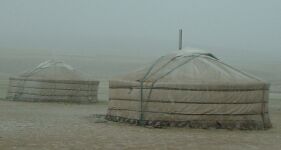 Russia
Pickpocketed and Isolated in Russia
Irkutsk
(pictures)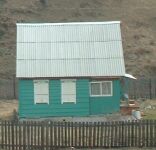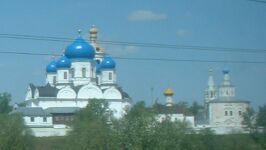 You haven't lived until you've been to an outhouse in Siberia at five in the morning
Beautiful, Foggy Baikal
Trans-Siberian
(pictures)
The Cursed Trans-Siberian
18 May 2003: Life Outside the Train Window
Eating on the Trans-Siberian
19 May 2003: Personal Hygiene on the Trans-Siberian
Moscow
(pictures 1)
(pictures 2)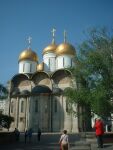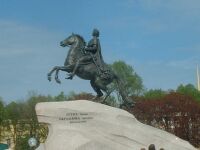 20 May 2003: The Moscow Circus
21 May 2003: Bolshoi, bolshoi, bolshoi
22 May 2003: Memories of Moscow
St. Petersburg
(pictures 1)
(pictures 2)
23 May 2003: The Hermitage in St Petersburg
24 May 2003: What Women Want


Finland
(pictures)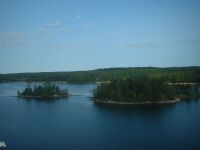 26 May 2003: What Women Want: Part II
27 May 2003: Helsinki
28 May 2003: EURail Passes and the Great Helsinki-Stockholm Ferry Scam
28 May 2003: Sailing to Stockholm on Viking

Sweden
(pictures)
29 May 2003: Chess
29 May 2003: Skansen Open Air Museum
30 May 2003: So Far, So Swede

Denmark
(pictures)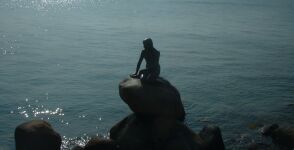 30 May 2003: I Can't Cope-With-Hagen
31 May 2003: Even When I Try to be Organised
31 May 2003: Oh, so that dotted line means ferry and not bridge
31 May 2003: The magic of technology

Germany
(pictures 1)
(pictures 2)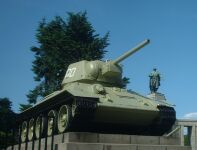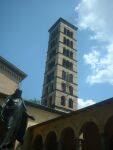 31 May 2003: German Trains are Wunderbar
1 June 2003: Berlin's Public Transport
3 June 2003: No Such Thing as a Lucky Break on This Trip
3 June 2003: Matrix Reloaded
3 June 2003: Mein Deutsch ist nicht so gut
4 June 2003: Stereotypes

Hungary
(pictures 1)
(pictures 2)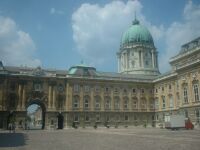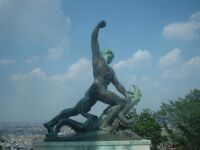 5 June 2003: The Buda Hills
6 June 2003: Feeling Hot, Hot, Hot

Czech Republic
7 June 2003: Good Gyros, Bad Burgers
8 June 2003: Prague, the Paris of Europe
10 June 2003: Prague Castle

France
14 June 2003: Eurostar

England
16 June 2003: Hamlyns
17 June 2003: The Darwin Centre in The Natural History Museum
20 June 2003: Oxford Food